As technology is forever changing and becoming more and more advanced, scientists have now found a new way to create food. GMO is the abbreviation for genetically modified organism. GMOs are genetically modified, plants, anima, microorganisms to create other organisms whose genetic makeup has been modified using gene splicing. GMOs can be labeled as the result of a lab process where genes from the original or organic species are extracted and artificially forced into the genes of an independent plant or animal. According to history GMOs were first introduced to the food industry in mid-1990s. There are many different perspectives when it comes to GMOs. Americans are all for it and their law does not require food manufacturers to indicate the use of GMOs. However Europe has banned the use of GMOs in food.
Genetically modified crops in the US include items that are used almost daily. Examples of these foods are soy, canola, sugar beets, corn, Hawaiian papaya, zucchini and squash. Whatever has derived from the prior includes oils, soy protein, soy lecithin, corn starch, corn syrup and high fructose corn syrup. Recently there has been the introduction of "White Russet" this brand of potatoes are genetically modified to resist bruising.
In 2013 great awareness pertaining to the harms of GMOs came about. GMOs are found in so many food items even something as simple as dairy products from cows that are injected with GM hormone. It doesn't stop there, people feed their livestock genetically modified feed, and due to the diet of the cow GMOs are still found in the finished product.
There are many health hazards surrounding the overuse of GMO. GMOs can leave unnatural materials inside of us which can be difficult to excrete. This caused organ damage, gastrointestinal and immune system disorders, accelerated aging and issues with reproduction. The most unfortunate of it all is the bacteria caused from GMOs that can be transferred from pregnant women to unborn fetuses. Studies have shown that since GMOs have been introduced there is a trend of Americans getting more chronic illnesses than ever before.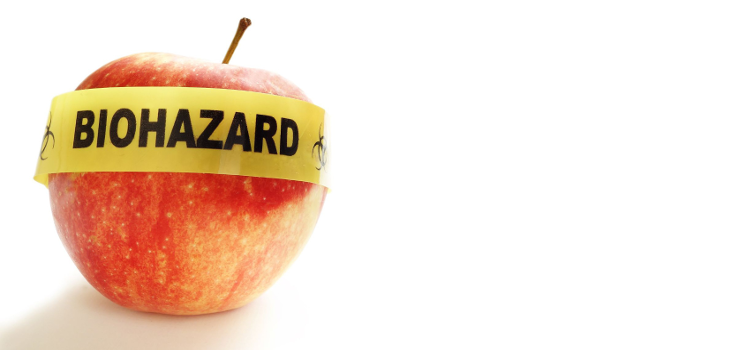 GMOs don't only affect the people of our world but it can lead to the destruction of our already distressed environment. The herbicides can harm birds, insects and amphibians and can even go as far as destroying marine ecosystems. GMOs pollute water resources and water is a food item that humans need and this is actually one of the causes of coral bleaching.