Whitney Houston sang it best in her song 'The Greatest Love of All' that "The children are our future", without a doubt it's the truth!  Children are not able to provide for themselves therefore it's extremely important for a parent or guardian to provide proper foods to assure healthy growth and meet nutritional requirements. Not everything has to be a fruit or a vegetable, even though they are extremely important you can mix it up, excite the little ones at meal time.
Contrary to popular belief avocados carry more potassium per serving than a banana.  Potassium works with sodium to control the body's water balance, which helps maintain healthy blood pressure. Potassium also works to maintain a regular healthy heartbeat.
The next food item that should be valued by children is tofu. Children and adults already have a misconception when it comes to tofu; they hear the name and are immediately not interested. However tofu comes in so many different forms and the best way to get the younger demographic interested is to incorporate it in ice-cream and smoothies. The best attribute of tofu is the high amounts of protein and calcium, which are very important to promote bone growth and health.
Sweet potato: this ground provision is basically what I grew up on. My Grandmother, Daphne, did the best sweet potato pie of all time. Sweet potatoes hold a very special place in my heart and they are great for infants and even more beneficial to babies! The quality that makes it even more attractive is this vegetable is so nutritious and inexpensive. The vitamin A component keeps eyes healthy. Babies will gravitate towards it because of the sweetness and bright colour.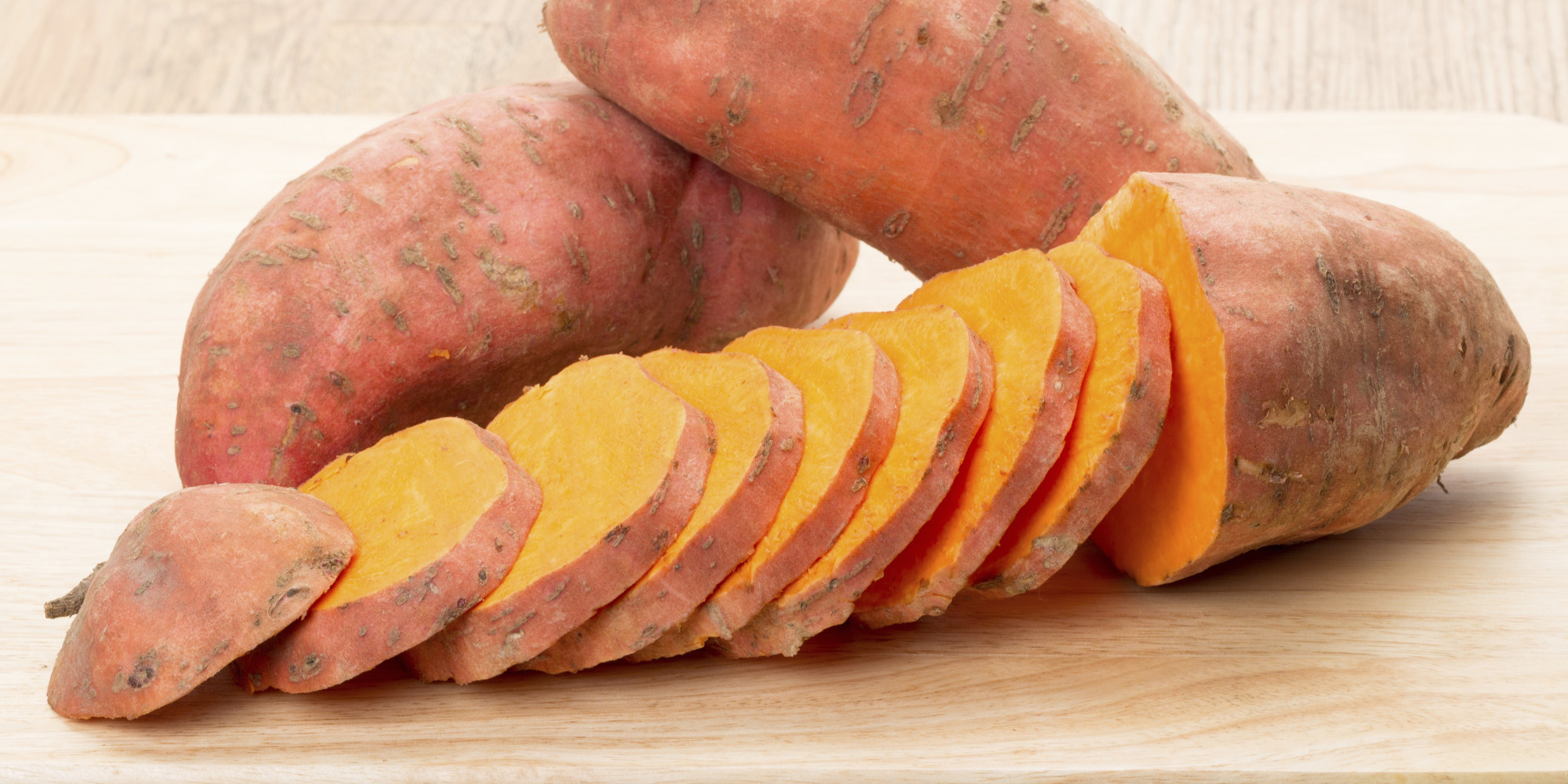 The final food item that infants should indulge in is the super fruit, mango. Mangoes are so powerful and can provide a whole day's supply of Vitamin C. Children are susceptible to colds and other easily transmitted illnesses especially when they've been recently exposed to new children in school or nursery. At times like this a healthy immune system is needed and mangoes are the best way to do so. Mangoes can be eaten in so many fun exciting ways! Mangoes can be served as popsicles, juice and even smoothies. Mangoes also have been proven fight off gum diseases like gingivitis and tooth decay.  Just remember to brush their teeth and gums after, as they are full of natural sugar too.